Products
A Wide Variety of Custom Spring Products
For nearly 75 years, Pa-Ted has been delivering a wide variety of custom spring products, including: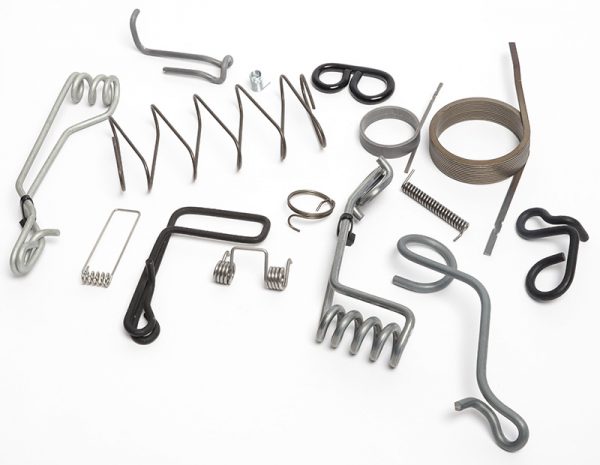 Our compression springs designs support a huge variety of applications, ranging in size from miniature to large [.0015″ (.038mm) – .202″ (5.10mm)] for electronics and automotive applications.
Our torsion and double torsion springs are manufactured using the latest CNC technologies to minimize costs. They range in size from .0015″ (.038mm) – .202″ (5.10mm) and are ideal for any number of applications including medical and OEM.
Our flat springs are used in small appliance and tool applications (among others). They can be manufactured in sizes from .005" (.127mm) – .070" (1.78mm) from a wide variety of materials.
Our small stampings, multi-forms, four-slide and multi-slide parts utilize strip thickness ranging from .005″ (.127mm) – .070″ (1.78mm), making them ideal for automotive and tooling applications.
Our team of in-house engineers and tooling experts are ready to assist with the design of any custom spring, helping to select the ideal material and identify the best type for your application.
We also offer plating, assembly and/or special packaging, including packaging on adhesive paper, special trays, boxes and zip-lock style bags.
Whatever your custom spring needs, we are ready to help!
Call Pa-Ted at (860) 582-6368 today
to speak with one of our project managers.